"Susan Osborn is, quite simply, a superb instructor."
–Barry Qualls, professor emeritus and former vice president for undergraduate education, Rutgers University
Susan Osborn, Ph.D., longtime Rutgers University writing and English professor, founded The Writing Center of Princeton to make sure that students receive all the language arts, writing, test prep, and college counseling support they need to succeed in school and when applying to college. Her clients have been admitted to the top universities in the world including Cambridge University, Oxford University, Harvard University, MIT, The University of Pennsylvania, Swarthmore College, and the University of Chicago.
In addition to her educational experience, Susan is the author of over 15 books and hundreds of articles on writing and teaching that have been published in national and international publications. She has received awards for teaching excellence, and her work on writing instruction, English literature, and college admissions published in many of the leading scholarly and popular journals. 
Dr. Osborn uses both her writing intelligence and her teaching excellence when working with students, and she brings an exceptional skill set to every college counseling, test prep, and tutoring relationship:
Ph.D., M.A.; Rutgers University, Modern English Literature with Specialization in Rhetoric and Composition
A.B., Vassar College
Additional graduate workat University of Pennsylvania, Columbia University's Teacher's College, and Bank Street College of Education
Admissions, Vassar College
Author of over 15 books of fiction and nonfiction, hundreds of essays, reviews, scholarly and popular articles
Schedule your free 20-minute phone consultation with Dr. Osborn to learn how The Writing Center of Princeton can help your child.
Awards from Rutgers University and other colleges and universities for research into writing pedagogy, instructional design, English literature
Worked with Nancy Sommers, former Sosland Chair of Expository Writing at Harvard University, to better understand the relationship between writing skills and a child's high school and college success
Awarded residencies and grants from The Virginia Center for the Creative Arts, the New Jersey Council on the Arts, Brydcliffe, and Dorset Colony House
Frequent speaker at academic and learning disability (LD) conferences
Most important, Dr. Osborn loves working with students, and has devoted her entire career to helping children succeed in school, on tests, and in college admissions
"Dr. Osborn has everything that you want in a college counselor and tutor: she's knowledgeable, inspirational, and supportive."
Zhang L., Atlanta, GA father of Yale University sophomore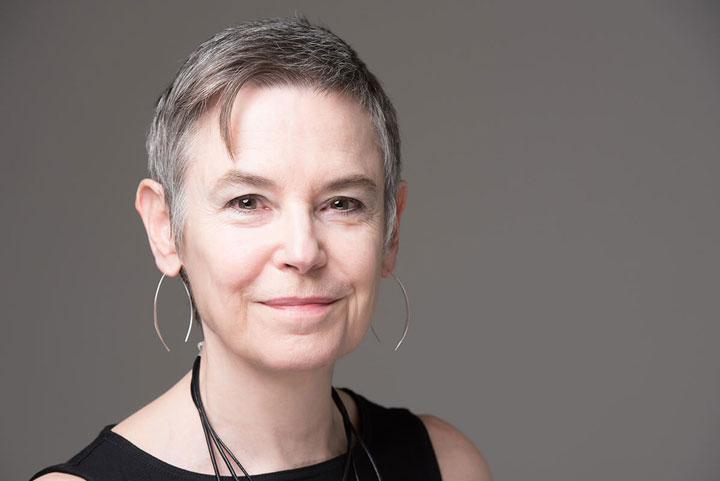 Susan Osborn, Ph.D., a longtime English and writing professor at Rutgers University and an award-winning writer and educator, uses both her educational experience and her writing talent to help your child succeed in the college admissions process, earn top test scores, and advance English language arts performance.
As such, she guides you and your child through all aspects of the college admissions process, test prep, and school writing as a tutor, adviser, and personal coach and consultant.
Dr. Osborn approaches college counseling and tutoring from a unique perspective. As a college admissions counselor, she helps identify the application essay stories that best illustrate your child's strengths, and that show the many ways that your child is the ideal applicant for all the colleges and universities on your list. At the same time, she makes sure that your child's application essays show how your child is more attractive than all other applicants who have the same GPA and SAT and ACT scores.
As a tutor, Dr. Osborn improves your child's writing and English language arts performance while simultaneously developing confidence, motivation, and independence. Her multi-modal and flexible approach to writing instruction is designed to improve skills, advance grades, and help your child develop an academic edge. Our services for students include evaluation of inherent skills, assessment of school performance, instruction designed to remediate weaknesses, and exercises designed to advance writing proficiency and foster independence.
As a result of her approach, Dr. Osborn's students have gained admission to the most selective colleges and universities in the world  including Oxford University, Cambridge University, Harvard University, Princeton University, Columbia University, Cornell University, Brown University, Yale University, University of Chicago, MIT, Cal Tech, University of Pennsylvania, NYU-Stern, Carnegie Mellon University, Georgia Tech, Stanford University, Dartmouth University, UCLA, USC, UC Berkeley, Vassar College, and Swarthmore College.
Schedule your free 20-minute phone consultation with Dr. Osborn to learn how The Writing Center of Princeton can help your child.
HOW IS Dr. Osborn DIFFERENT?
1.  Experience
Dr. Osborn is a veteran educator and college admissions counselor who has worked in Admissions at Vassar College, in the Writing Program and English Department at Rutgers University, in the lab at The New Jersey Center for Research on Writing, and as a private tutor and college consultant. 
2.  Personalized Service
Dr. Osborn helps clarify your writing tutoring, test prep, and college admissions goals. At the same time, she nurtures and designs your tutoring or application strategy and a plan of action based on what best fits your time frame, your personality, your schedule, and academic aspirations.
3.  Set Your Own Schedule
Dr. Osborn doesn't like package plans and she knows you don't either. She doesn't offer them and never has. You are free to schedule as many or as few appointments with her as you wish.
4. Unlimited, 7-day a Week Text Support with Dr. Osborn
Once you sign on with Dr. Osborn, you are welcome to text her whenever you wish, about whatever questions and concerns you have related to your writing program or your college application strategy, plan, and essays.
4. Emotional Support
One of Dr. Osborn's most important responsibilities is to be here for you and your child and she takes that responsibility very seriously. Whether you need to vent or just need to talk things over, you can rely on her.
WCP works with students and college applicants from all over the world via Skype, Zoom, FaceTime, phone, and Google docs.
Elizabeth Bowen: New Critical Perspectives (Cork University Press)
Surviving the Wreck, novel (Henry Holt & Co; Econ Verlag, Berlin; iUniverse.com)
American Rustic Furniture (Crown)
The Book of Country Living (Holt, Rinehart and Winston)
Cornerstone Collector's Guide to Glass (Cornerstone Library)
Dial an Expert (McGraw-Hill)
Free Things for Teachers (Perigree)
Free (And Almost Free) Things for Teachers (Putnam)
The Great American Guide to Diet and Health (McGraw-Hill)
The Information Age Sourcebook (Random House)
Kitchen Antiques (Harper & Row)
Pine (Harper & Row)
Real Clothes (Morrow)
The Redhead's Handbook (Penguin)
What's in a Name? (Pocket Books)
Short Stories, Poems, Plays
Premiered at the Broom Street Theater, WI
Published in Exquisite Corpse, Kelsey Review, Orchid, and Paterson Literary Review
The Boston Globe
The Chicago Sun-Times
Chicago Tribune
Cleveland Plain Dealer
In These Times
Isthmus
Louisville Courier-Journal
New York Arts Weekly
The New York Times
Newsday
The Philadelphia Inquirer
Princeton Packet
The San Francisco Chronicle
The San Francisco Examiner
The Trenton Times
The Village Voice
Country Living
Garden Design
Kirkus Reviews
Mothering
New Jersey Life
Publishers Weekly
American Book Review
The American Scholar
Belles Lettres
The Irish Literary Supplement
Literature & History
Modern Fiction Studies
Praxis
Rhetoric Review
Sojourner
Vassar Quarterly
Womanews
Collected in The Sixties Without Apology (University of Minnesota Press) and Writer's Craft, Teacher's Art: Teaching What We Know (Boynton Cook/Heinemann)
Byrdcliffe (fiction)
Dorset Colony House (playwriting)
New Jersey State Council on the Arts (fiction)
Princeton Research Forum (scholarly research)
Rutgers University (scholarly research)
Virginia Center for the Creative Arts (fiction)
"Susan's willingness to invest herself and really get to know our son, and her honest and respectful approach were invaluable to us. Lakshay loved working with her on SAT prep and his college applications. We did too!"
Anika and Pranav, West Windsor, NJ parents of Northwestern University freshman