Character Counts in College Admission
Empathy, integrity, selflessness, and grit are high on the list of desirable applicant attributes
The National Association for College Admission Counseling (NACAC) and the Character Collaborative conducts a survey of trends in college admission every year. But recently, their annual survey included a new section on applicants' character attributes and asked how college admission officers assessed applicants' characters when reviewing applications.
The results underscore what we at The Writing Center of Princeton have been telling college applicants for decades: character counts and the quality of an applicant's character can even compensate for many things including a less than desirable GPA or SAT/ACT score.
Their findings which were released in a research brief entitled Character and the Admission Process, indicate two things: First, that college admission officers care about students' character attributes when making decisions about who to admit. Second, the findings indicate that secondary schools are making concerted and formalized attempts to foster the development of positive personal traits beyond the cognitive domain.
How important is a college applicant's character when determining who to admit? 70% of admission officers indicate that character is an important factor when assessing an applicant's candidacy.

Stu Schmill, dean of admissions and student financial services at the Massachusetts Institute of Technology agrees. He writes, "We want young people to be students and community members first," says Schmill, "and applicants second."
WANT HELP CRAFTING YOUR COLLEGE APPLICATION ESSAY?
So just how is character assessed for college applicants? In the absence of quantitative measures, admissions officers rely heavily on the essays, extracurricular profiles, and letters of recommendation.
What does this mean for college applicants? Two things.
1. College-bound students should start building their extracurricular profiles the first day of ninth grade. It's especially important to specialize when considering activities; generalists are no longer wanted. In addition, college-bound students should begin working on their "passion projects," those projects we call independent extracurricular capstone projects, early in night grade. Why? Say you earn a 1400 on the SAT or get a comparable ACT
score, and you've earned a decent or better than average GPA; for the sake of discussion, let's say a 3.5 or better. When you apply to college, there are only two opportunities left then for you to distinguish yourself from all the other 1400s and all the other applicants who've earned a 3.5 GPA or better: First, your essays, of course. But the independent work that you do outside of school, that work that you do beyond clubs, established charitable agencies, internships and all the rest, will also distinguish you from your competitors.
2. College applicants need to write application essays that show who you are as a person, not who you are as a test taker. 
How do you do that? Call us! Our Senior College Counselor, Christina Iglesias, Ph.D. and Alana Osborn-Lief, B.A., our Senior Educational Consultant have helped students develop independent extracurricular capstone projects that have earned students admission to MIT, Brown University, Duke University, Smith College, Vassar College, NYU, USC, UC Berkley, Tufts, Wash U, Skidmore College and many others. They are also top of the class when
it comes to helping college applicants write outstanding application essays (Alana has even served as Lead Teacher for the Grammy nominated arts education and media company, Story Pirates!).
Dr. Osborn works with students from all over the world via Skype, Zoom, FaceTime, phone, and Google docs to help them reach their independent, college, and graduate school goals. Through a personal, one-on-one approach, Dr. Osborn creates an individualized curriculum for each student based on the student's strengths, passions, and college aspirations. Her holistic approach helps students perform well in school and win admission to the Ivy League and other competitive colleges.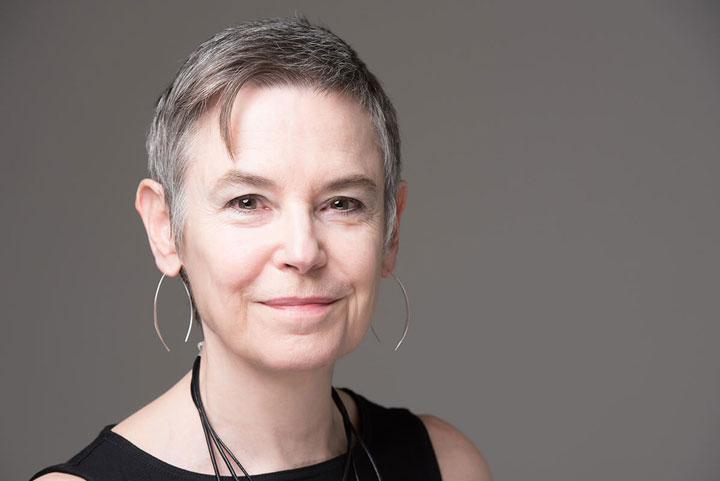 Susan
Osborn, Ph.D., has spent 30 years in higher education, in admissions at Vassar College, in the English department and Writing Program at Rutgers University,
in the lab at The New Jersey Center for Research on Writing, and as a private tutor.
Dr. Osborn is also an award-winning writer and scholar and she brings both her education smarts and her writing smarts to every student relationship.
Your approach was so comprehensive, well-structured and delivered so masterfully, that we'd never be able to fit all we loved about working with you in one email. The process of developing the story, voice, etc., for the Common App essay was just amazing and even therapeutic for Ari. Your knowledge, experience, sense of humor, personal attitude, charisma resulted in powerful essays, and with Ari feeling better about how he is as a student and a person. Thank you!
Eugene K., Irvington, NJ
 I cannot thank you enough for how well you supported and prepared Nathan. Despite his ADHD, he got in everywhere he applied and all the schools offered excellent merit aid. He's also received another independent scholarship which he tells me involved remixes of the writing you did together and more are pending. Thank you! Please know I am happy to give you the best recommendation to other parents. Having you as part of our team through this process was priceless!
Carolyn B., Hopewell, NJ
Your approach was a breath of fresh air. Helping Vivek write his story with humor and empathy, and with lots of encouragement brought out the best from him; after working with you, he ended up being a more confident and positive person, and a proud member of Cornell's Class of 2025! Thank you!
Suparna S., South Lake, TX
© 2022 The Writing Center of Princeton. All rights reserved.