How to Write Outstanding Supplemental College Application Essays: A Strategic Approach
Students often approach their college application supplemental essay responses much the way they do a homework assignment they know the teacher won't count too much. Perhaps not indifferently but certainly a little casually.  But in this era of unprecedented competition for college admission, it's essential that applicants write their supplemental essay responses as strategically and with as much care as the Common Application essay and Coalition Application essay.
Admissions officers use the supplemental essay responses to distinguish excellent applicants from highly qualified applicants
Why such a fuss about short answers? One main reason: Last year, colleges across the country received record numbers of applications from applicants (over 1,000,000 at UCLA, over 72,000 at NYU, over 60,000 at Boston University), many of whom are excellently qualified. In fact, so many excellently qualified students apply for college admission now that some colleges including Stanford and Harvard are marking excellently qualified but not outstanding applicants as "SP" for standard positive or "SS" for standard solid. To discover who among the standard positive and standard solid applicants is outstanding, they turn to the supplemental essay responses.
When writing your supplemental essay responses, your goal is twofold: First, you want to add value to what admissions officers already know about you. Second, you want to show the college admissions officers how well you know the colleges you are applying to and show how the work you have done and your aspirations will contribute to the colleges' aims and goals. As a MIT recruiter recently told me, "The purpose of the [supplemental] essays is simple: Show me how well you know MIT and make a case that shows how you are one of the few we want to admit."
So just how do you show that you are outstanding and not just highly qualified?
Here are ten keys to strategizing and writing supplemental essay responses that will show college admissions officers that you are better qualified than all your competitors.
1.  Don't repeat your Common Application (Coalition Application) response. You will not be adding value to your profile or making a case for your admission if you do.
2. Do not repeat your transcript. By the time admissions officers read your supplemental essay responses, they're already familiar with your grades, SAT/ACT scores, and, briefly, your extra-curricular activities. Use the supplemental essay responses to add more dimension to yourself.
3.  Read the mission statements of the colleges to which you are applying. The mission statements will give you a sense of the colleges' educational aims and values. They also provide valuable language that you can use to guide your thinking about your own responses. For example, if a college's mission emphasizes a concern for social justice, you might think about and write about your responses to show how your work and goals will compliment and contribute to the social justice mission of the college.
4.  Research the history of the colleges to which you will apply. If a college you are applying to was founded to help develop the hearts and minds of underprivileged children, you might want to think about and write about how your service experiences will compliment and contribute to that history.
5.  Research faculty members with whom you might want to study. Once you've got some names, work to incorporate the names of those faculty members into all your responses, not just the "Why us?" supplemental responses. Be sure to include a description of why you want to study with those faculty.
6.  Research special opportunities such as internships and research facilities that are only available at the colleges you are applying to. Make sure to describe how those opportunities will provide you with what you need to study your intended major.
7.  As with the Common App essay and Coalition App essay, use specific anecdotal evidence. This helps the admissions officers make a personal connection with you and remember you.
8.  Use concrete language and active verbs just as you did when writing the Common App essay and the Coalition App essay. Specific diction will help maintain the readers' attention.
9.  Be humble. Never start at sentence "When I'm at Georgia Tech…" Instead, write "If admitted to Georgia Tech…"
10.  Don't kill your chances of admission with obvious answers ("I want to go to the University of Pennsylvania because I love cheesesteaks."). You won't get anywhere with that sort of response.
Again, the supplemental essay responses offer you an opportunity to add additional value to your profile and to show college admissions official that you are not just excellently qualified but outstanding. When written strategically, they can assure your admission and possibly even financial aid!
If you need help writing strategic college application essays or supplemental essays before January 1, call me!
Dr. Osborn works with students from all over the world to help them reach their independent, college, and graduate school goals. Through a personal, one-on-one approach, Dr. Osborn creates an individualized plan for each student based on the student's strengths, passions, and career aspirations. Her holistic approach helps students perform well in school and secure admission to top colleges.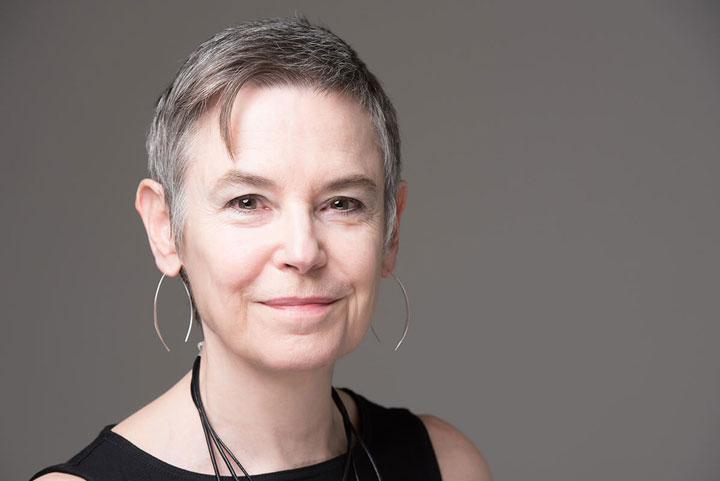 Susan Osborn, Ph.D., has spent 30 years in higher education, in admissions at Vassar College, in the English department and Writing Program at Rutgers University, in the lab at The New Jersey Center for Research on Writing, and as a private tutor. Dr. Osborn is also an award-winning writer and scholar and she brings both her education smarts and her writing smarts to every student relationship.